Hi there,
I am trying to install the garage on my motor…
I have the manual of the motor with the inputs available. I have no manual switch installed, just the remotes.
This is the manual:
http://life-oppnare.se/produktfiler/probo.pdf
Already placed the wires in 6 and 9 position from the manual… I can see the corresponding led turning on when i join the wires but no action occur in the garage.
I also take a picture of the inputs available: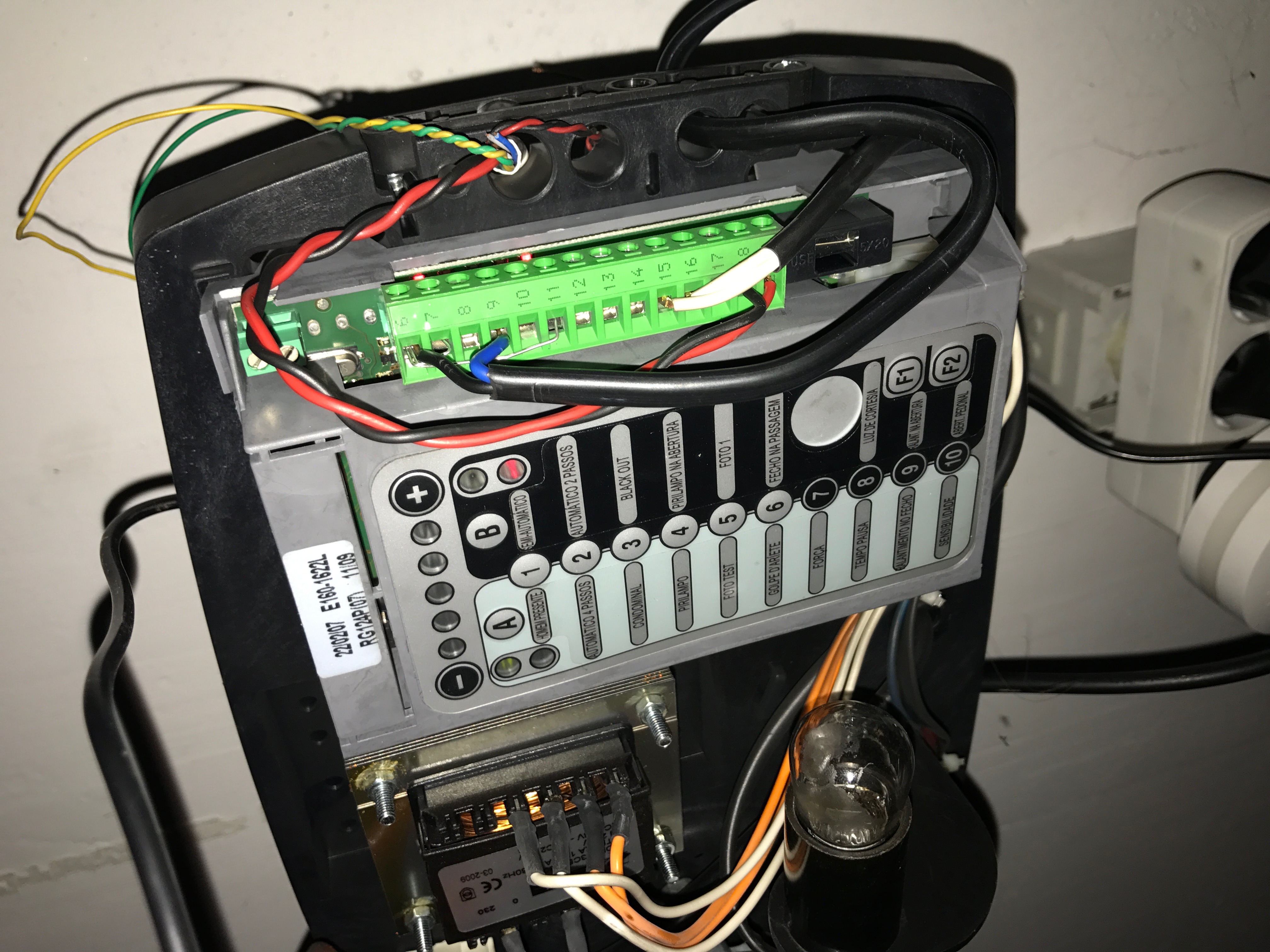 Can you help me, by checking the pdf, what is the correct input where i should wire garage?
Thanks
Pedro